Evans Middlefield Medical Center
15976 East High Street
Middlefield, Ohio 44062
440-632-0408
Geauga Specialty Clinic
13207 Ravenna Road
Chardon, Ohio 44024
440-285-5004
Pediatric Sports Medicine
34055 Solon Rd
UH Solon Health Center, Ste 202
Solon, OH 44139
(216)844-7700
UH Mentor Health Center
University Premier Pediatricians
(216)844-7700
9000 Mentor Ave
Ste 100
Mentor, OH 44060


Healthy Roster is a free mobile app connecting parents, coaches and Certified Athletic Trainers from University Hospitals. By using our injury tracking and communication app, you'll be able to easily connect to Certified Athletic Trainers when injuries occur. If you are not signed up, please email Denise Fisher, GVHS's athletic trainer at denise.fisher@grandvalley.school. She will send you a Healthy Roster invite so that you can get started.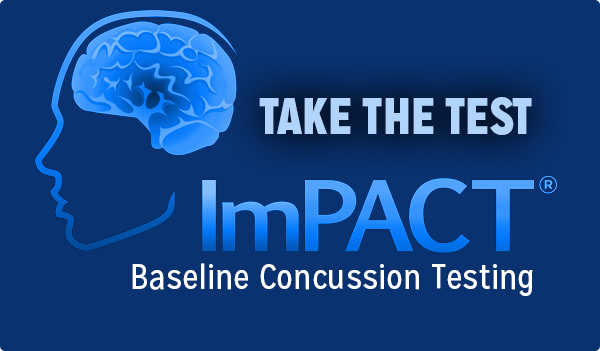 WHAT IS IMPACT?
IMPACT IS A COMPUTERIZED NEUROCOGNITIVE ASSESSMENT TOOL TO HELP LICENSED HEALTHCARE PROVIDERS EVALUATE AND MANAGE A SUSPECTED CONCUSSION. IMPACT IS THE INDUSTRY LEADER IN CONCUSSION MANAGEMENT AND TRUSTED BY TEAMS AND ORGANIZATIONS AROUND THE WORLD.
IMPACT COMES IN TWO FORM
BASELINE TEST –ADMINISTERED BY A PHYSICIAN, NURSE, ATHLETIC TRAINER, ATHLETIC DIRECTOR, OR COACH BEFORE THE START OF A SPORT SEASON, SCHOOL YEAR, OR OTHER ACTIVITY. BASELINE SCORES ARE COLLECTED AND STORED ON OUR HIPAA COMPLIANT SERVER.
IMPACT RECOMMENDS RE-ADMINISTERING THE BASELINE TEST EVERY TWO YEARS.
POST-INJURY TEST –ADMINISTERED BY A LICENSED HEALTHCARE PROVIDER WHEN A CONCUSSION IS SUSPECTED.
TEST RESULTS ARE COMPARED TO BASELINE SCORES AND/OR NORMATIVE DATA SCORES AS PART OF A HEALTHCARE PROVIDER'S ASSESSMENT OF THE INJURY. MULTIPLE POST-INJURY TESTS MAY BE GIVEN TO AN INDIVIDUAL DURING THE COURSE OF TREATMENT AND REHABILITATION.
UH Sports Medicine connection with Grand Valley High School Athletes
University Hospitals is the official healthcare provider for Grand Valley High School and we are here to help with all of GVHS medical needs. If a GV athlete needs to see an Orthopaedic Surgeon, Dr Leland, Grand Valley's Orthopaedic Sports Medicine doctor, can get them in to see him within 24 hours (appointments: 440-285-5004). If a GV athlete needs to see a Medical Doctor, Dr Ervine, Grand Valley's Primary Care Physician, will also get them in right away (appointments 440-632-0408). Please remember to keep Grand Valley's Athletic Trainer, Denise Fisher, informed of any injuries, especially Sports related injuries. Denise can help schedule appointments for Dr. Leland and Dr. Ervine, evaluate and treat injuries, and arrange immediate followup with Dr. Leland or Dr. Ervine as needed. Also, if you go to the Emergency Room, please let Denise know so she can get you in to see Dr. Leland or Dr. Ervine right away!